AISTIO DISTRICT MONITORING – WIRELESS MONITORING OF CHAMBERS AND NETWORKS WITH A SYSTEM DEVELOPED TO MEET THE NEEDS OF ENERGY COMPANIES
The monitoring of the conditions and state of the district heating network can be digitalised through the use of IoT technology.
Chamber-mounted sensors monitor the conditions without having to open the chamber cover or go down to the chamber. The sensors transmit data wirelessly and in real time, operating on batteries for several years.
The real-time monitoring of the conditions of chambers in the district heating network helps to preserve the chamber structures and valves as well as taking good care of the pipes. Continuous monitoring helps to respond quickly to problems. It also allows maintaining the chamber conditions as good as possible with regard to chamber technology and insulation.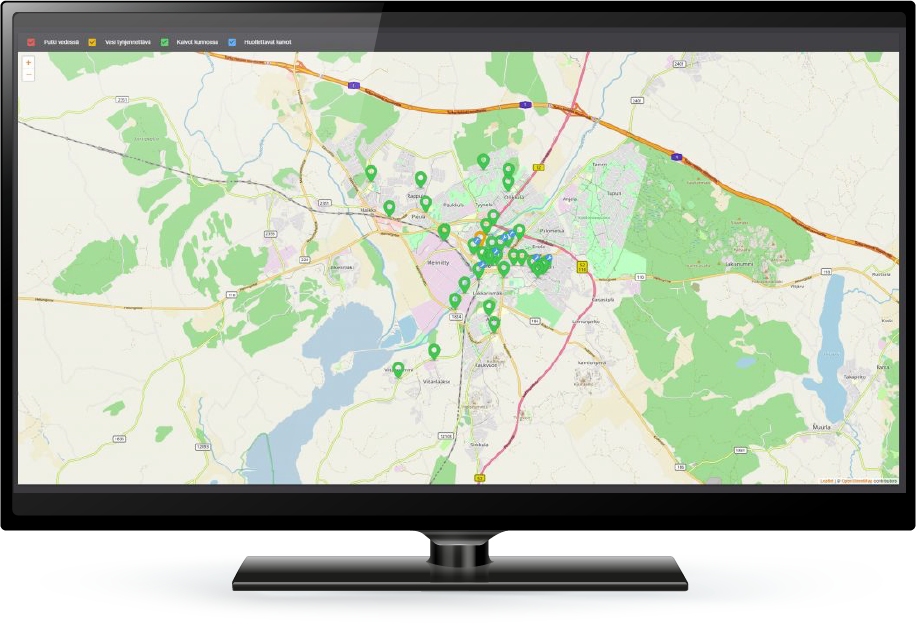 The Aistio District Monitoring system is suitable for monitoring the conditions of chambers in a district heating network. We have developed more features for our service that will enable us to deal with the conditions within pipes by measuring and monitoring pressures and temperatures. This provides a cost-effective way to obtain data about changes in the state of the network in problem situations as well as ongoing repairs and extensions.
Feedback and development ideas play an important role in successful product development. That is why we maintain an active dialogue with our customers.
Interfaces present a great opportunity for our service. Our software development team is capable of integrating systems to provide more added value e.g. for infrastructure management, maintenance and network dynamics calculations.